KYC updation for employees
It is very easy and simple to update the KYC details in just a few steps.
Step-1 Go to the EPFO member Portal. Login to your EPF account using your UAN and Password and enter the Captcha.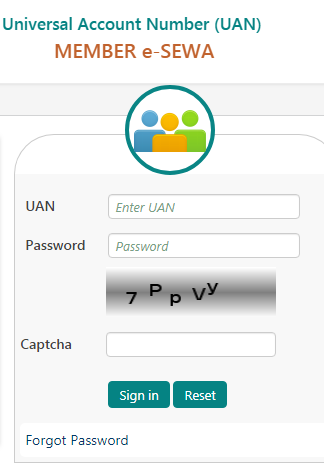 Step-2 Here, under the "Manage option", click on KYC from the drop-down.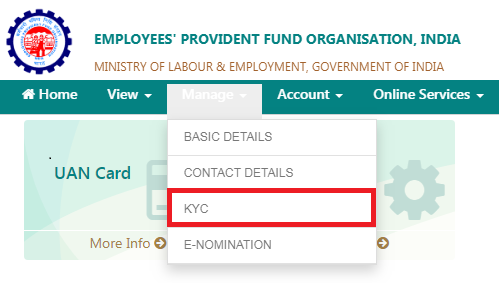 Step-3 Updating KYC details form will be displayed on the screen. Here, you can fill the details of the documents such as PAN card, Aadhaar card, passport, driving license, ration card, election card, National Population Register (NPR) and bank details.
Tick the checkbox in front of the document that you want to update. Enter the document number, your name as per the document and also the additional details such as IFSC in case of bank details and expiry date in case of passport and driving license.
Once you click on Save, your data will be saved under the "Pending KYC" section.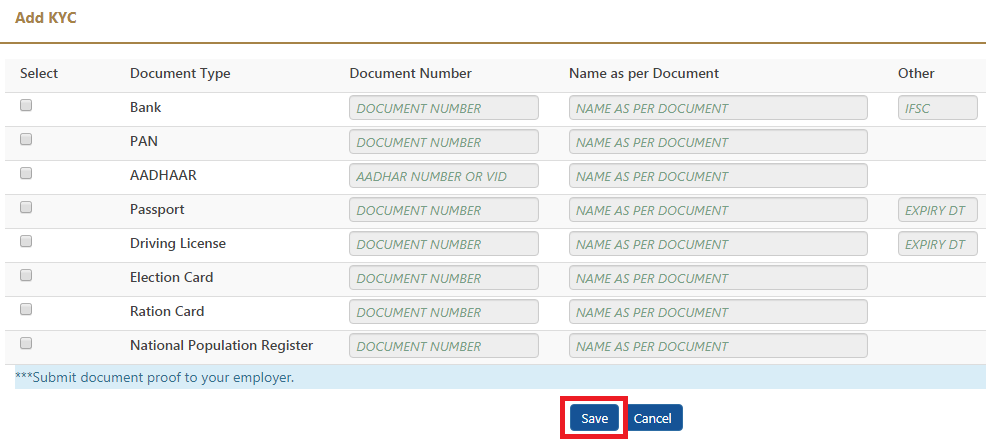 Step-4
The details are then verified by the EPFO from the data of the concerned department.
Once the details matches, Verified is marked for the respective document.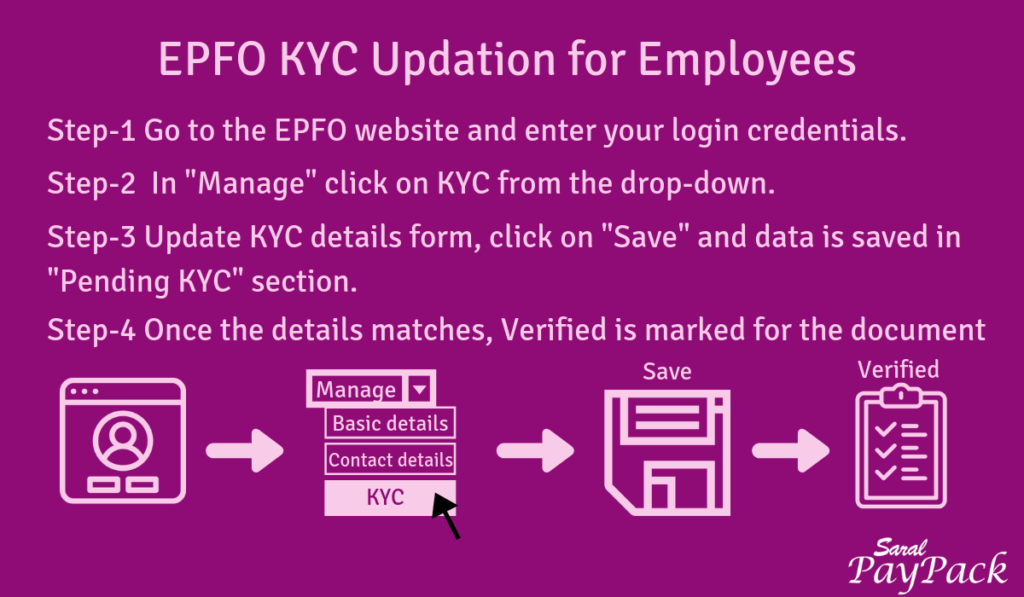 Related:
This ends the post on EPFO KYC updation for both employers and employees.
Hello, in this post we will discuss how to update EPFO KYC for both employers and employees. We will cover the following:
What is KYC?
Know Your Customer or KYC is the process to verify the identity of your customers. When the EPFO states for updating the KYC details, it is to include the verification of its members or subscribers. The verification can be done using documents like PAN card, Aadhar card, etc.
EPFO KYC updation for employers
Step-1 Firstly, go to the EPFO website and enter your login credentials Username and Password in employer's sign in and click on Sign in.

Step-2 You will be directed to the EPFO dashboard. Here go to Member Section and from the drop-down click on KYC – Bulk.

Step-3 Now upload the KYC file and click on Submit.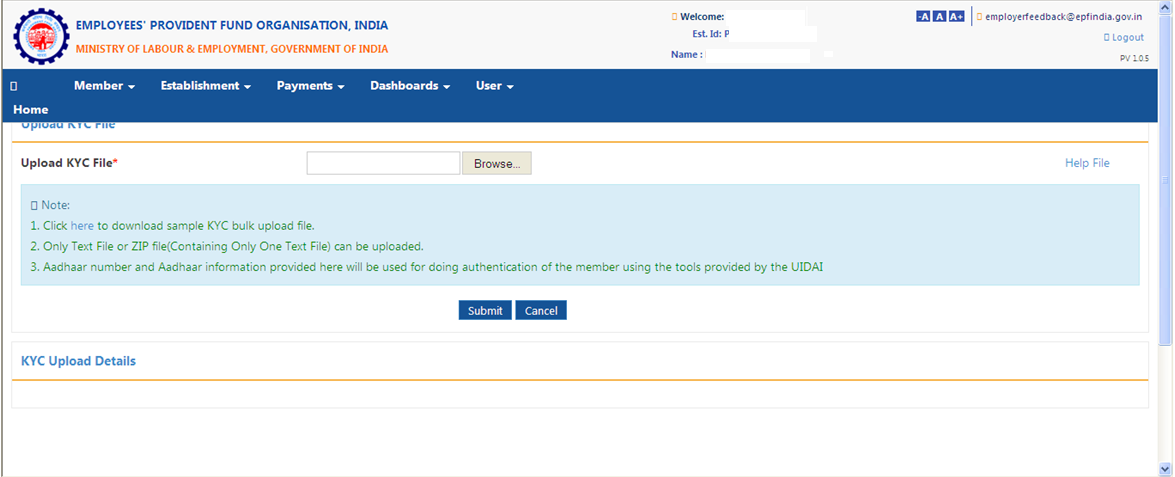 By these simple steps, the employer can update the KYC details.